P1200A Mainframe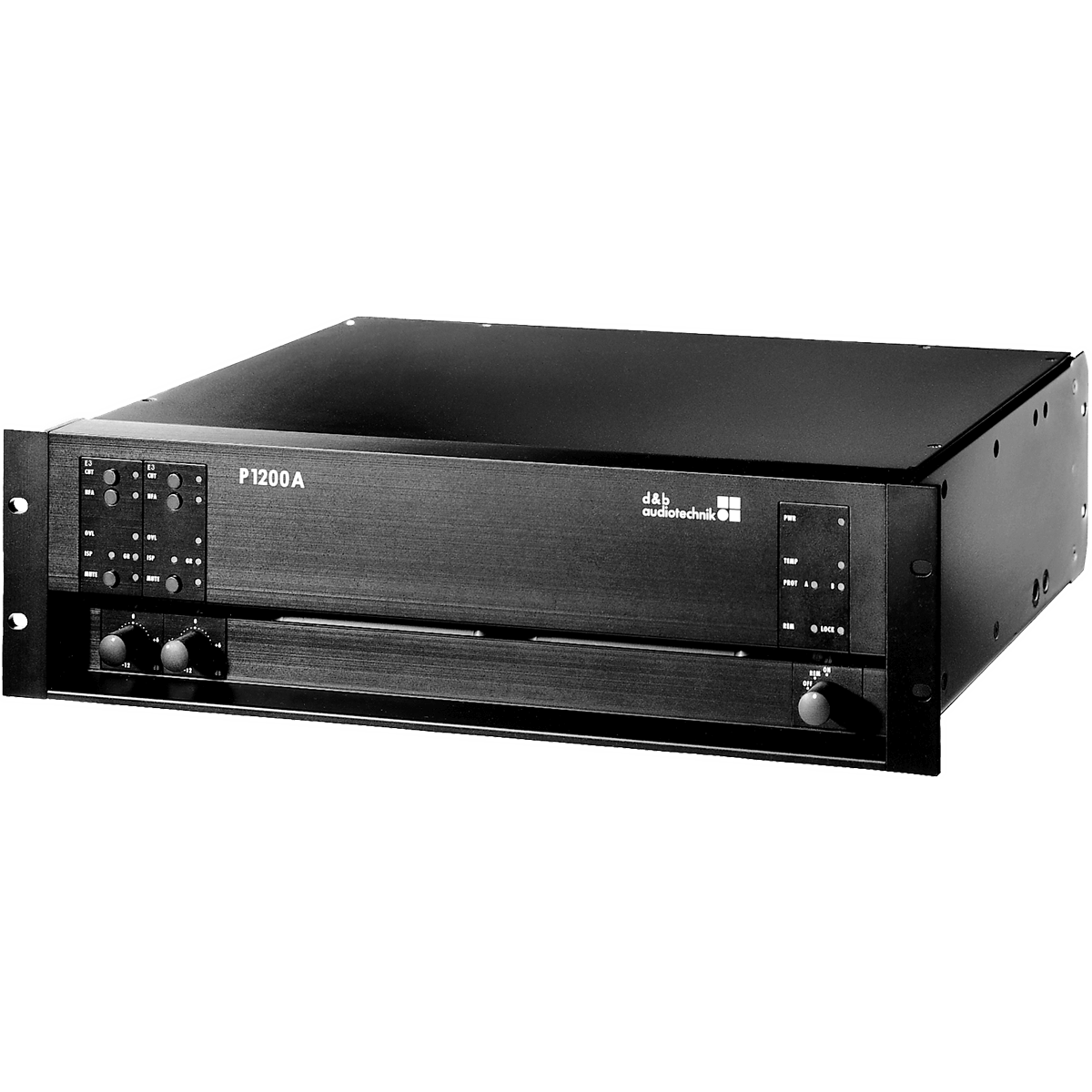 P1200A Mainframe
Mainframe with two power amplifiers
Maximum output power 2 x 600 W into 4 Ohms
Product description
The P1200A mainframe is housed in a 3 rack unit high, 19" rack mount enclosure. The mainframe incorporates power supplies for the controllers and mainframe electronics, two power amplifiers, softstart, monitoring and protection circuits with the associated indicators and all connectors. All functions can be remotely interrogated and altered via the d&b Remote Interface Bridge (RIB). Used with d&b C or E-Series loudspeakers, the mainframe can be fitted with either one loudspeaker controller module plus the mono option, or two loudspeaker controller modules. The two channel power amplifier in the P1200A mainframe is a low feedback, low distortion design, fully protected from damage by overheating or connection to faulty or inappropriate loads, and it exhibits good stability into reactive loads along with excellent handling of fast rise-time signals and signal overload conditions. The P1200A is also available as a dual voltage (115 V / 230 V) autosensing version.
Additional Info
Mainframe with two power amplifiers, each rated 600 W into 4 Ohms, fitted with appropriate controllers1
Dimensions (H x W x D)
3 RU x 19" x 353 mm
3 RU x19x 13.9 inch
1 maximum output power, THD + N < 0,1%

Application information is presented for guidance only. d&b reserves the right to make any necessary changes to the products and the published specifications. As part of the ongoing development program d&b tries to maintain the highest degree of product compatibility.
Release
Category
File type
Size
Language
Manual P1200A, C & E-Series, complete
09.12.2002
Manuals
PDF
3 MB
English
TI 212 Basic remote for A1/P1200A/E-PAC
26.08.1999
Technical information
PDF
231 KB
English